Assertiveness for Nice People
A six week live online course to help you become as good a friend to yourself as you are to everyone else
You're a kind and caring person.  That's cool.  The world needs that.
But sometimes you go too far and end up being "too nice for your own good."
You always take care of others but keep forgetting to look after yourself
You don't speak up when you should then end up feeling resentful.
You 'play nice' and put on a smile when really you feel angry about something
You're fearful of conflicts or saying 'no'
You secretly hope that if you're kind enough for long enough, other people will get the message and do the same for you
Looking after yourself feels selfish and wrong so you don't do it
If that's you, first off don't beat yourself up about it.  Your caring nature is a wonderful gift.  It's just got out of balance.
Getting Stuck – and Unstuck
You might have tried to change in the past.  Maybe you've worked on your assertiveness, confidence or self esteem but found that good ideas in books or courses didn't turn into real change in your life.
There's a reason for that.  How you relate to others and how you relate to yourself work as a system.  If you try to change one part by itself, the other parts pull it back.  You need to gently change the whole system at the same time.
When you do that, standing up for yourself starts to become more comfortable and natural.
This course is to help you do that – to build your self care, confidence and assertiveness skills so you can become as good a friend to yourself as you are to everyone else.
How Does It Work?
You don't get fit by reading books.  And you don't change through just information.  You need to start putting your changes into practice in your life.
So this course is like a fitness class to help you build in these new ways of being in your life.
Over six weeks we'll explore and practice how to
Be kinder and more support to yourself
Soothe difficult feelings and start taking care of your needs
Build solid self esteem from taking charge in your life and living your values
Build your confidence in conflict so you become more skillful at saying 'no', negotiating and asking for what you want
Embrace your power and feel more comfortable setting boundaries
Befriend your anger to stand up for what you believe
Each of these weekly themes will be divided into video sessions on
stretching – to help you loosen assumptions about yourself and the world that might have been holding you back
core strength – to build your self esteem, courage and confidence
cardio – exercises to start putting your skills into practice the world
Then each week we will have a community live Changing Room conversation discussing your challenges and triumphs
Stretching

When your muscles are tight, you either can't train or risk get injured.  The same goes for your thinking.

Many of us have picked up harmful beliefs about conflict, ourselves or being 'good'.  They stop you putting ideas into practice.  These stretching sessions will help you think more in more flexible, empowering ways about being 'good', selfishness, conflicts and standing up for yourself.

Core Strength

Without a strong core, you have no power.  You say things, but they don't produce any effect because you're too fearful of the outcomes.  The core strength sessions will help you

Support yourself through change
Value and feel more at home with yourself, accepting your strengths and your weaknesses
Tame negative self talk
Soothe excessive feelings of guilt and shame
Build grounded confidence, humility and courage

Cardio

You get fit after you've started exercising, not before.  It's the same with your confidence and assertiveness skills.  These sessions will give you weekly activities help you translate what you're learning into the real world including:

Identifying and better meeting your needs
Keeping your promises to yourself as well as to others
Saying 'no'
Negotiating
Asking for what you want
Living your values

(mock image – but something a bit like this)

Community

There's a reason people join running clubs.  You can train by yourself, but you'll achieve much more with the support and encouragement of others.

We learn better together too so the fourth part of the training is a weekly live online Changing Room conversation.  We'll all able to talk.  You can even get in pairs and get to know the other people making the similar changes in their lives.

I'll lead the group through some coaching questions.  You can share your challenges and triumphs and listen to others.  You'll get support, reflections and encouragement to help you continue making your changes.
About Me
This course is a fusion of my professional training and my personal experience.  As far as I know it's unique.
I've been a coach, hypnotherapist and trainer for fifteen years.  Clients and groups have (mainly) loved working with me.  In particular, they tend to pick out my warmth, humour and intelligence.
But sometimes your strength can become your weakness.  A few years ago, my naturally caring nature got out of hand.  I was looking after everyone else but never getting round to taking care of myself.  I said yes to every request.  I held my tongue about things I didn't like.  And all the while I was thinking that this was what it meant to be a 'good person.'  In the end it wore me out.
Assertiveness techniques I learned weren't sticking.  They didn't fit the thinking I'd picked up from growing up so they didn't feel like something I could do.  Other people I knew were finding the same thing.
So I went on a mission to figure out what stops many people from being able to stand up for themselves and build more sustaining nourishing relationships in their work and private lives.
This course is the result.  My hope is that with its unique combination of stretching, core strength, cardio and community it will help you unlock places where you have previously been stuck.
Dates and Times
The live Changing Room calls will be 7pm-8pm on Tuesdays UK time 10th October-20th November.  It's best if you can join live, but I will send you recordings.
I will send you the stretching, core strength and cardio videos each week to work through in your own time.
Weekly themes
Week 1
Welcome Call – 10 October
Introductions and sharing
Course ethos and structure
Beginning with the end in mind
Being Your Own Coach
Supporting yourself through change
Why your brain throws you off balance and how to come back to centre.
Making more progress less perfectly
Building on wins
How to create good mini-challenges for yourself
Focusing on solutions
Identifying your needs
Changing Room conversation #1 – 17 October
Week 2
Self Care
Am I being selfish?
Self esteem as something you do
Accepting and valuing yourself – your gifts and your weaknesses
Soothing difficult feelings like guilt and shame
Changing Room conversation #2 – 24 October
Week 3
Responsibility and Integrity
Taking responsibility without taking blame
Getting back in the driving seat as neither aggressor not victim
Re-discovering your centre by living your values
Self esteem from keeping your promises to yourself as well as to others
Changing Room conversation #3 – 31 October
Week 4
Courage in Conflict
Overcoming fear of confrontation
Building your courage and confidence
Untangling your tongue clear communication skills
Practising saying 'no', negotiating and making requests
Changing Room conversation #4 – 6 November
Week 5
Embracing Your Power
Making friends with boundaries
Hurting, harming and honesty
Aggression and assertiveness
The yin yang of your 'yes' and your 'no'
The three principles of assertiveness
Escaping the over-helping drama triangle
Building your body of strength
Changing Room conversation #5 – 13 November
Week 6
Befriending Your Anger
Learning to listen to anger and channel it effectively
Changing established relationships
Bringing your good into the world
Celebration and Closing Call – 20 November
Celebrating and building on wins
Carrying your changes into the future
Time Commitment
Simply joining a course doesn't change your life, just like joining a gym doesn't make you fit.  You have to actually do it too.
You'll get the best value from the course by working through it along with everyone else.
The stretching, core strength and cardio parts come as videos and exercises you can watch and do in your own time.
You'll get the most from the community Changing Room sessions by attending live.  I'd love you to attend at least the first and last ones live.
| | |
| --- | --- |
| Approximate time per week | |
| Recorded video sessions and worksheets | 1 hour |
| Your reflections and exercises | 30 minutes |
| Live Changing Room conversations | 1 hour |
Calls and videos will all be recorded and you will have access to them for at least a year after the course finishes so if you do fall behind, you'll be able to work through at your own pace.
My husband has noticed a very positive change in me since the course 🙂
After other courses I just reverted back to my timid self. I thought this might be the same, but instead I have come away feeling enlightened and optimistic and have started putting things into practice.
The content was excellent. I've learned not to worry if someone doesn't like me and to calmly express my feelings instead of holding them in.
Deepa, London
The sessions were very helpful. I'm putting my own needs before those of others more often now instead of always wanting to make others happy. I am better at taking time for myself.
Ilse, Wellington, New Zealand
Join
The whole course consisting of
Six live coaching and community Changing Room sessions
Six weeks' of unique video tutorials and exercises to help you

Loosen old unhelpful beliefs so you can think more fairly
Build your self esteem and confidence
Express and stand up for yourself more clearly with others
is just £95.  Not much more than just one coaching or therapy session.
Join here by clicking on the button, which will take you to a Paypal page where you can pay securely using either your Paypal account or a credit/debit card.   I'll write to welcome you personally shortly afterwards.
I'm looking forward to working with you.
Andrew Cain
Feedback From a Variety of Clients
"Working with Andrew allowed me to see where I was getting in my own way and unravelled some of the thought patterns that were leading to certain results.  He set challenges that were pitched at the right level to put me out of my comfort zone without being overwhelming. My career has shifted gear since we worked together and I'm now doing things that I wanted to do before, but felt I couldn't. Andrew's coaching has really helped me and I would definitely recommend him to others."
Liz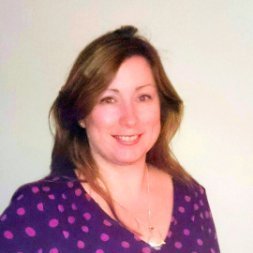 "I would fully recommend Andy to anyone looking to understand themselves or their business better; he will help make those meaningful changes that can make such a difference to your business and your life."
Debbie Janson, Director of Operations, Junior Premier League
"Andy is a smart and very insightful coach. He is caring when he needs to be and tough when he needs to be. In the sessions we have had together, he has helped me to see not only practical solutions to issues of staffing, responsibility and information flow in my business, but also their relationship to my own psychology and emotional responses. Working with him has made the Nursery and me more effective and resilient."
Jules Munns, Artistic Director of The Nursery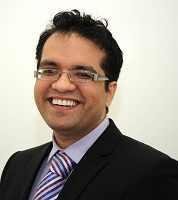 "Andrew is a very positive individual and an extremely talented lecturer and speaker. Andrew motivated me to undertake further training and is inspiring I would highly recommend Andrew to anyone thinking of doing some further training."
Nadim Majid, Director of Lifestyle Dental
"Andrew's coaching is excellent. I sought input with a range of complex management and presentational issues. His approach was person-centred, intellectually rigorous and thought-provoking. I was struck by the range of approaches he used and his broad knowledge and I really appreciated his friendly, helpful and focussed work."
Jim Simpson, Business Development Consultant, Evaluator, Writer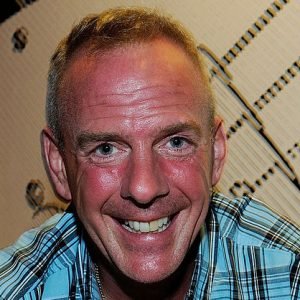 "Thanks very much, Andrew, I would never have thought a committed smoker like me could give up just like that."
Norman Cook / Fatboy Slim
FAQs
CPD Certificates
If you're a medical or dental professional and this course would fit your CPD requirements, I can send you a vCPD certificate on completion.
Refunds
You can get a 100% refund up to October 17th – after the first week of the course.  This way you'll have a chance to experience what the course is like at no risk.  For my own development and to make sure I'm communicating what the course is clearly, I'll ask you why but whatever you say won't affect your refund.
Code of Conduct
In your own interests, I will encourage you to work through the course with the group, but I will not give you a hard time or expel you from the course if you don't.
In order to create a safe learning environment, everyone on the course deserves their confidentiality to be respected and to be treated respectfully.  If anyone fails to observe basic decency I will explain what the problem is and ask them to change their behaviour.  If the behaviour continues, then that person will be expelled from the course with no refund.
Can Men Join?
Yes absolutely.  I would love that and you'd be a hugely valuable addition to the group.  There are often more women than men so I tend to use images of women but if you're a man and this seems like a good fit for you, I'd love you to join.